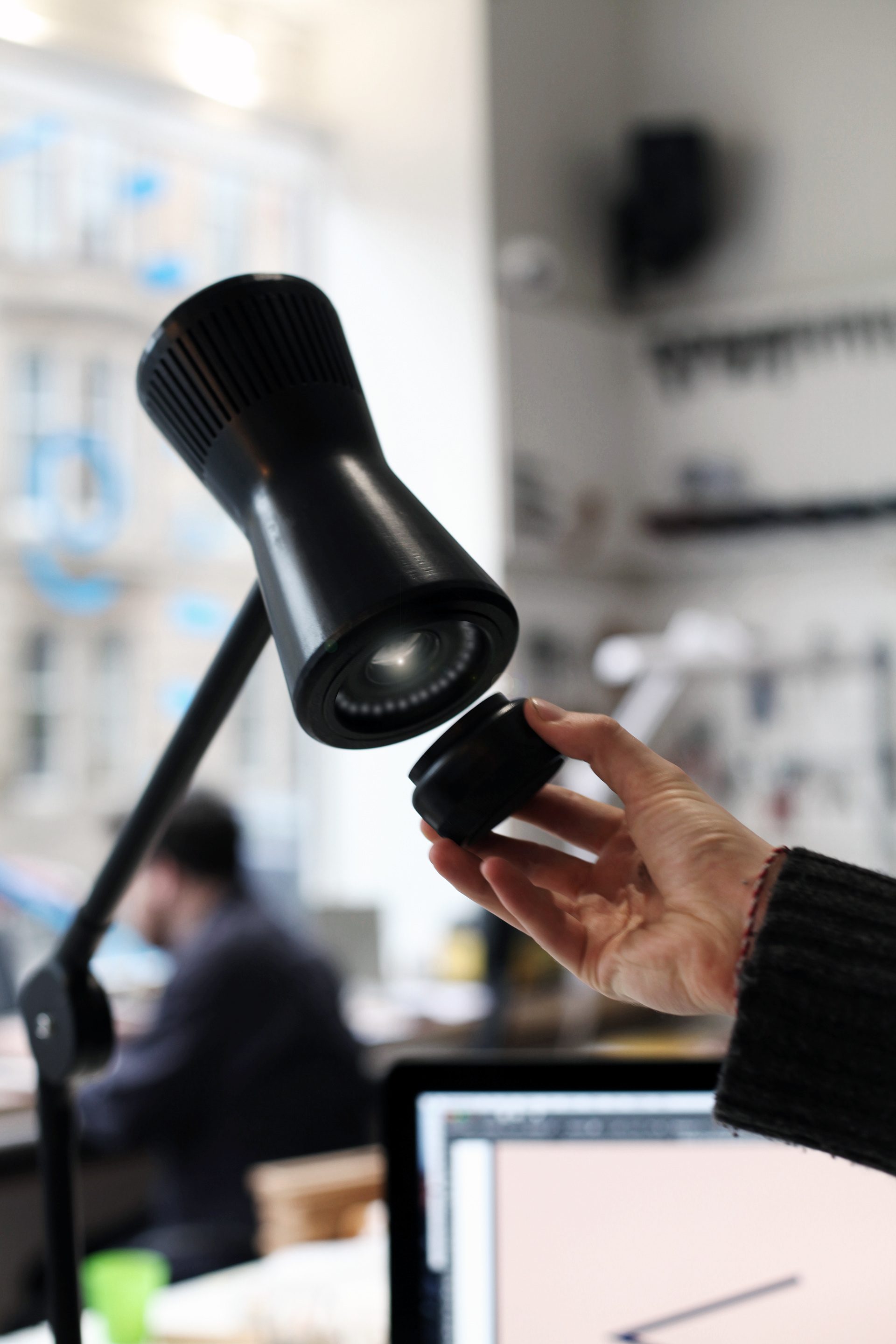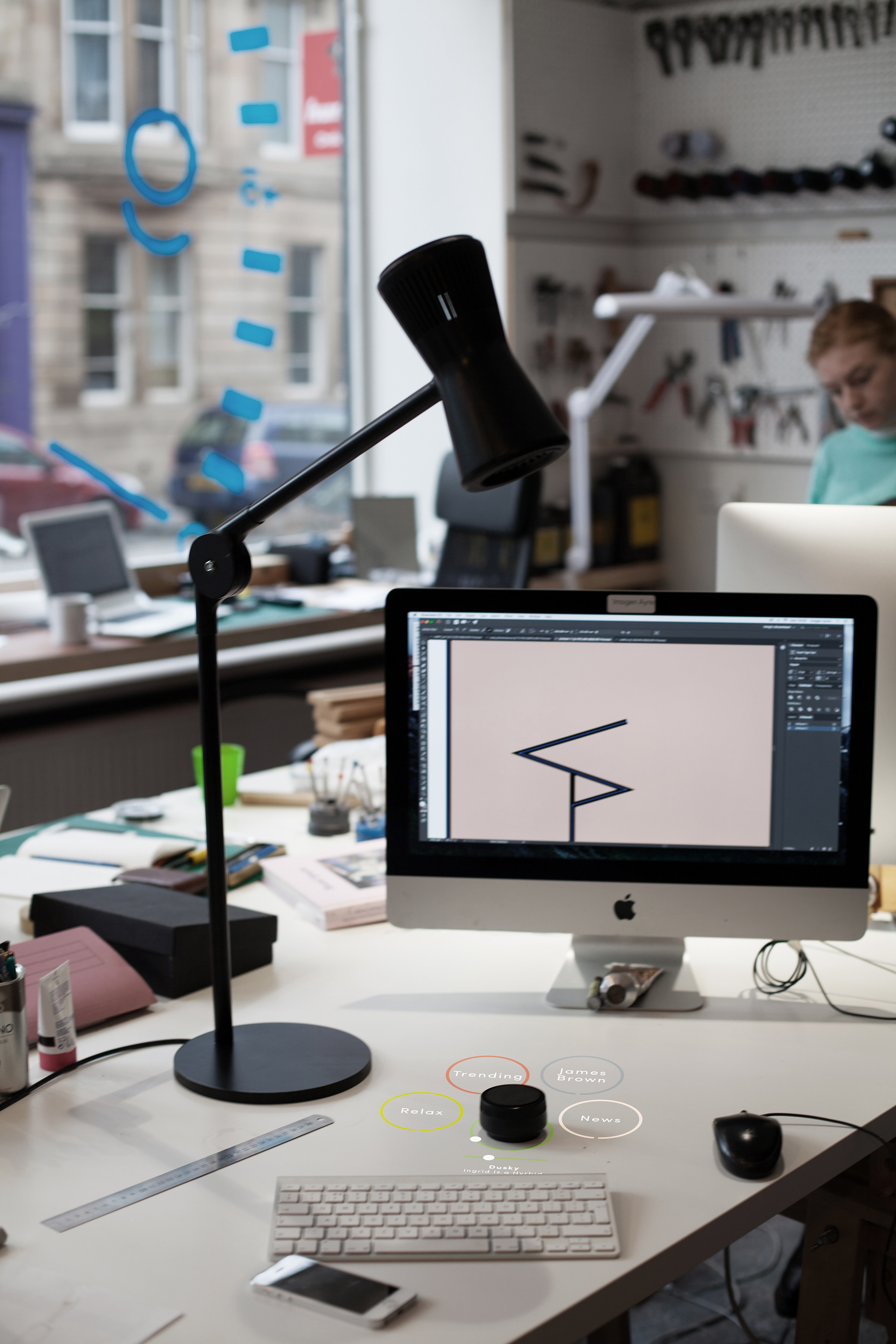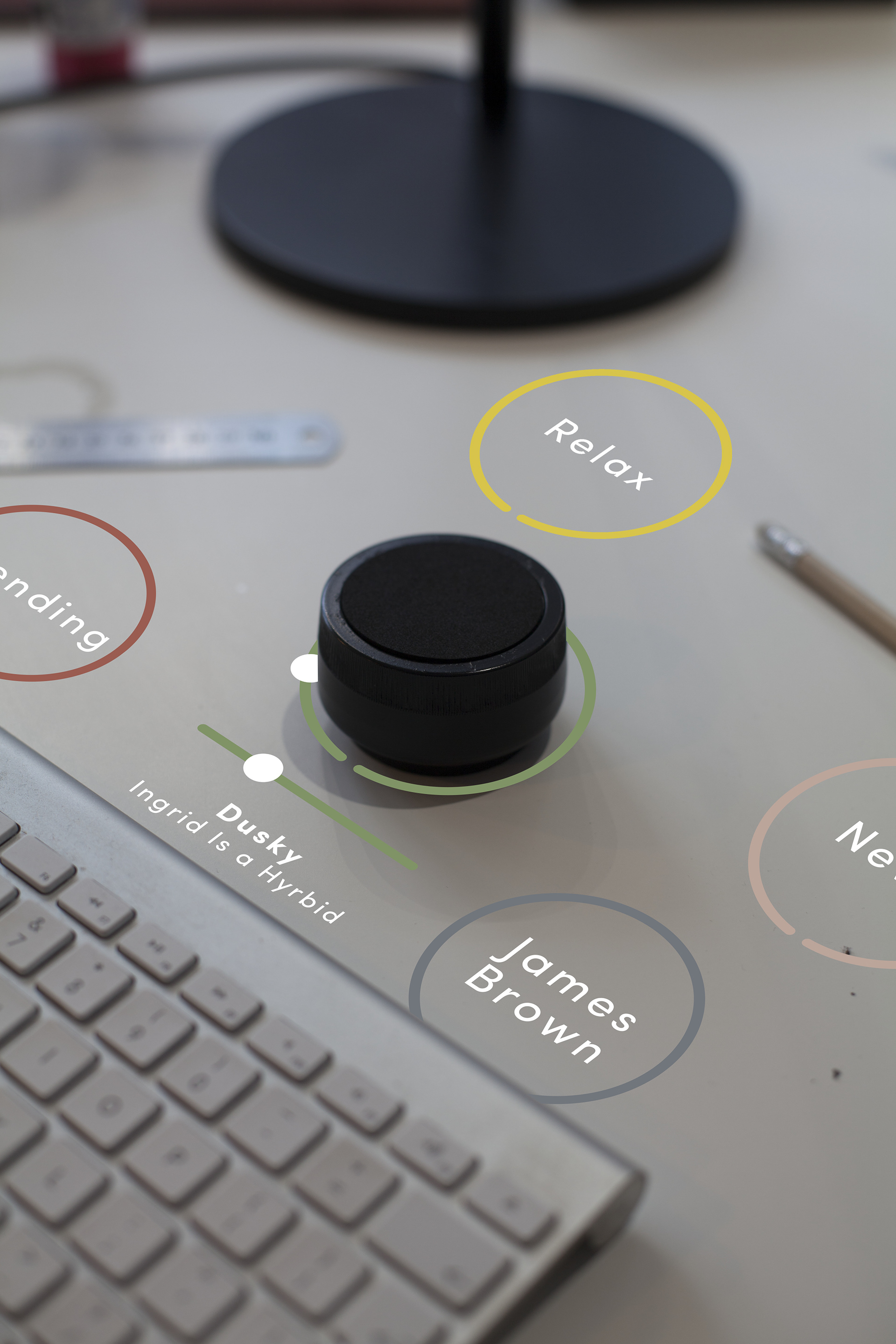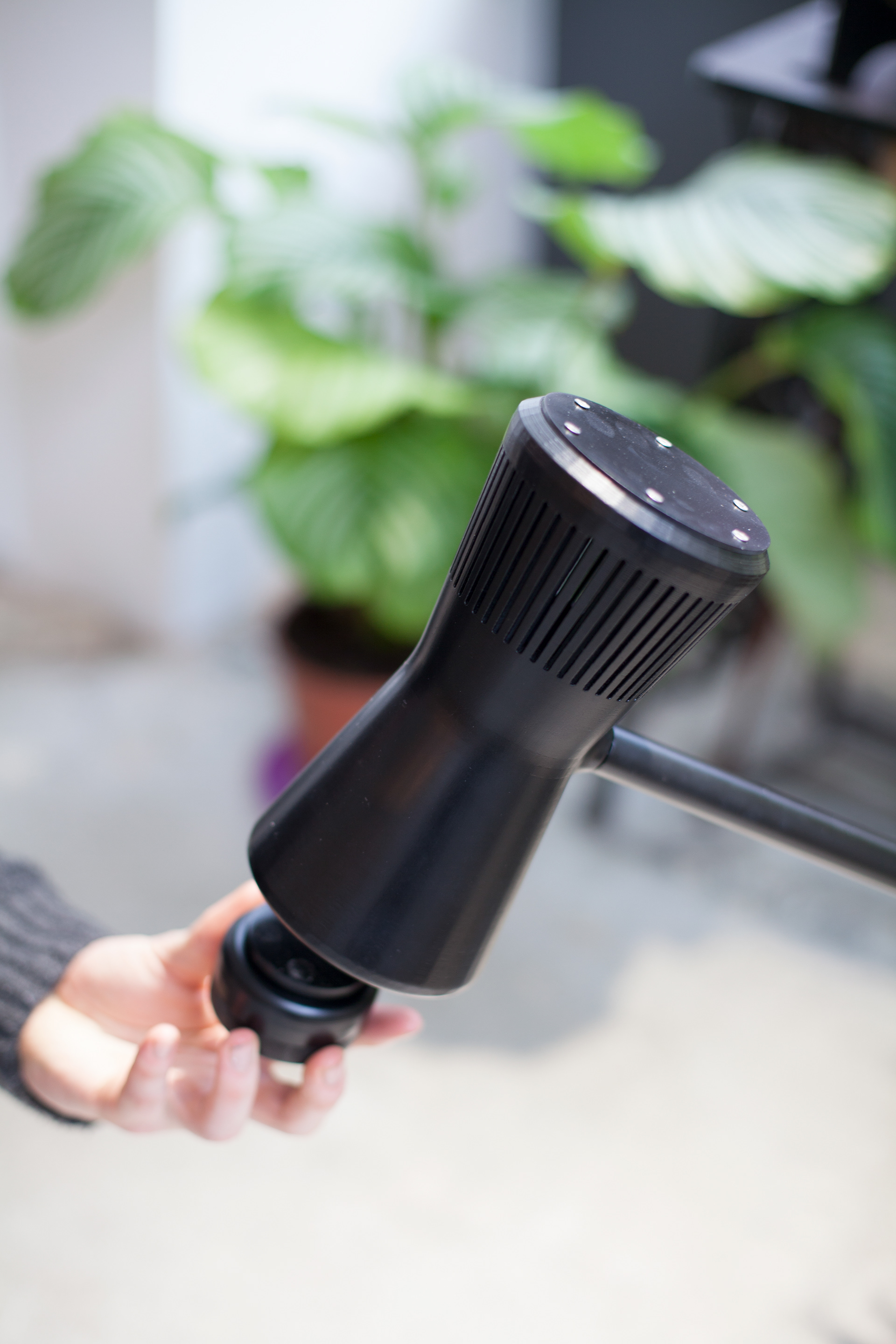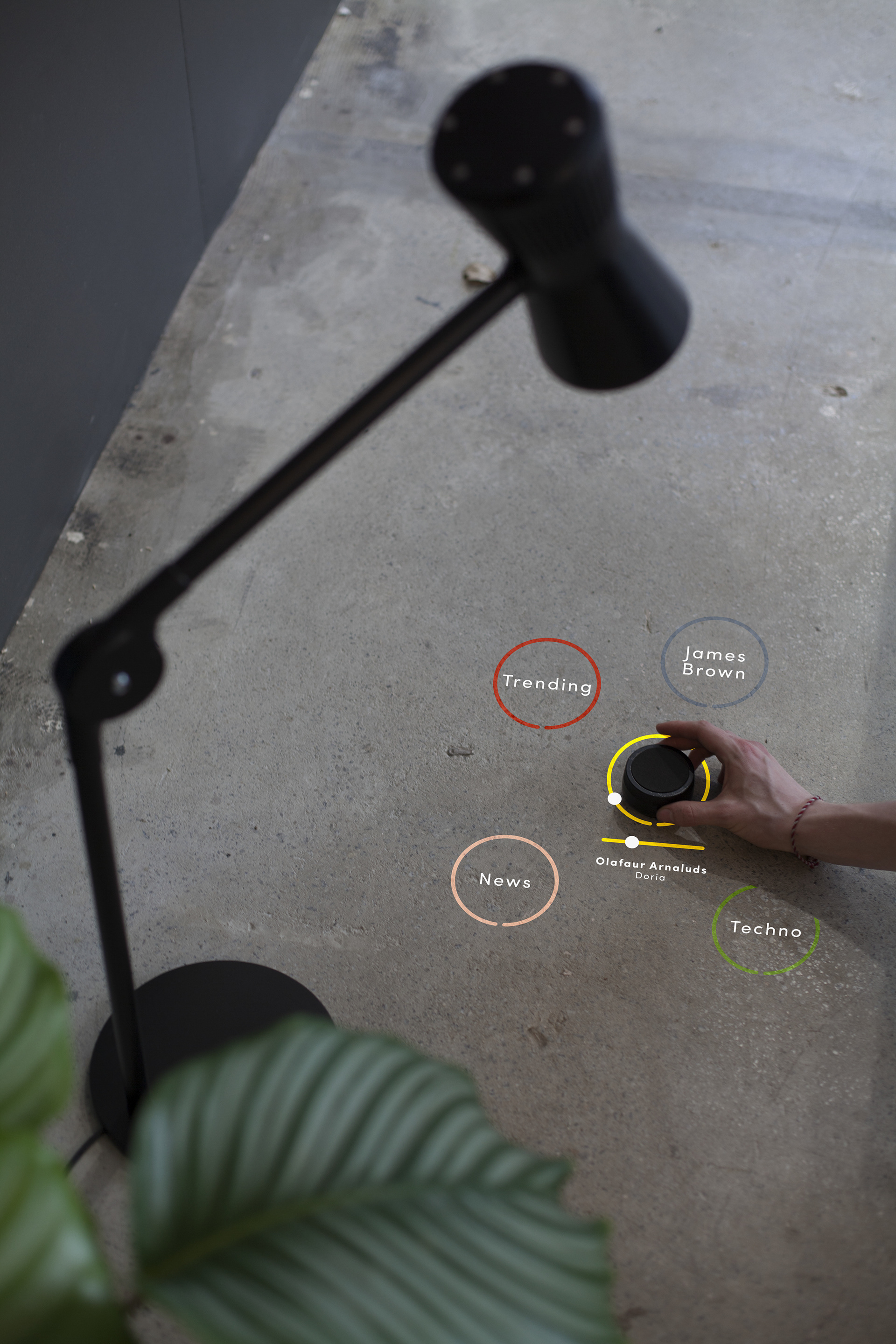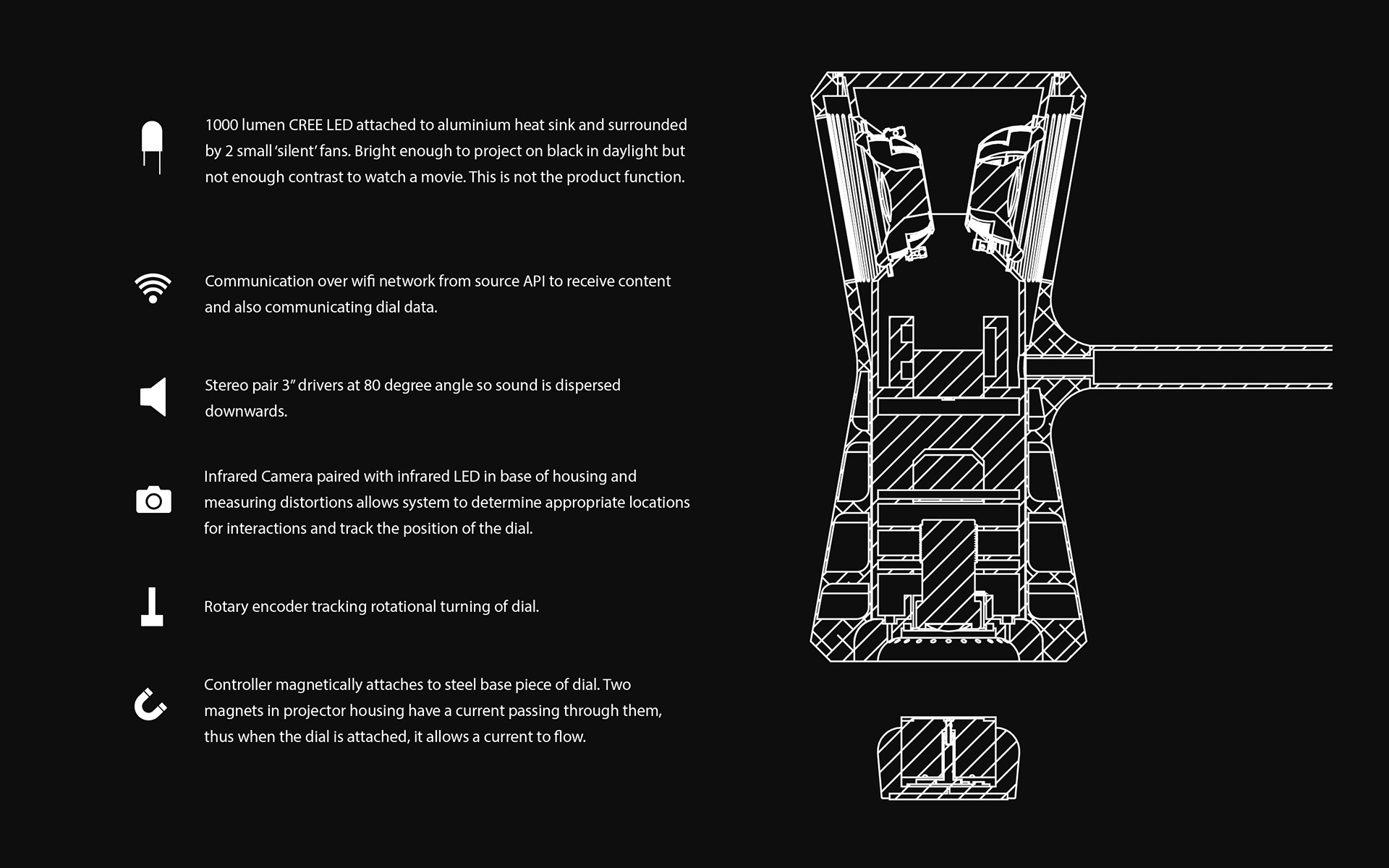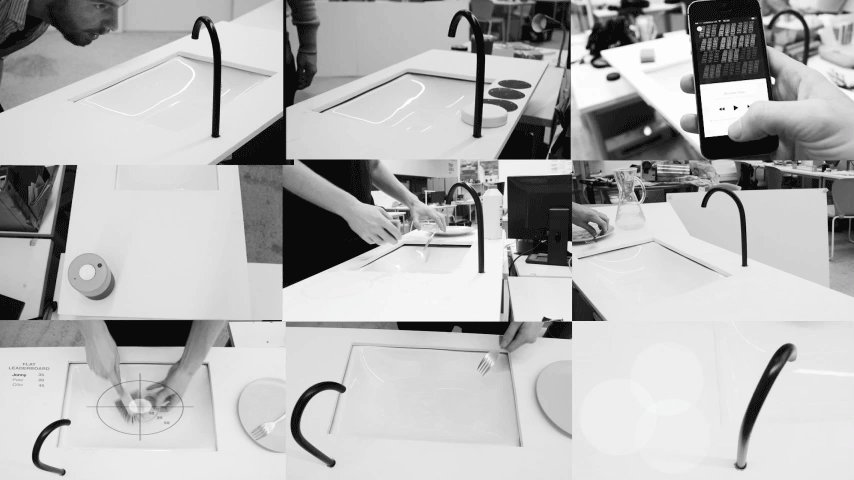 Experience led

Tangibile Interaction design

.
Augmenting surfaces with a multimedia interface.
The initial brief was to improve the experience of dishwashing. But the designed experience was then realised as a multimedia system to improve the experience of work in any context. Enhancing commercial viability.
By projecting an interface on top of existing work surfaces, ambience adapts to the environment using 3D computer vision and presents several user curated 'stations' within gaps between obstacles on the surface. These stations can be listened to by placing the dial within a ring, with the play/ pause feature mapping to whether or not the dial is on the surface.